Welcome to the jungle!
Experience a decor inspired by the Amazon: the hushed atmosphere of the foliage and prints of the Jungle cottage blends perfectly with the modern aspect of recent constructions while providing you with absolute comfort and peace of mind.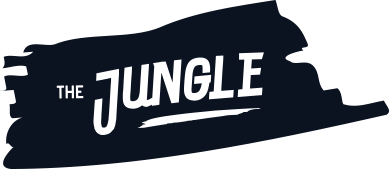 This log cottage is a recent and majestic construction specifically designed for guests looking for a unique and warm experience. It can welcome up to 25 people to sleep and more friends can share unforgettable moments in the large common areas!
Located 5 minutes away from the Massif du Sud tourist station, this cottage offers easy access to a variety of outdoor activities.
Everyday essentials : towels, bedding, soap, shampoo and toilet paper
Extra pillows and blankets
Free parking on the premises and on the street
Private entrance with smart lock
Loved & acclaimed

What you need to know
Take note of the following rules and information to ensure a pleasant experience in our cottage.
Put garbage bags on the front balcony both during your stay and before you leave.
Make sure all the windows are closed
Make sure all the doors are locked
Set the temperature to roughly 18 degrés Celsius
35, Rue du Promontoire, Saint-Philémon, QC, G0R 4A0
A region with so much to offer!
Make the best of the time spent in our cottages by taking advantage of the variety of outdoor activities and attractions of the region! Hiking, mountain biking, quad trails, skiing, snowboarding, eating out, etc… There is something for everyone!